Emergency Dentist — St. Augustine, FL
Is Your Smile In Pain? Call Us Now!
Accidents happen; or sometimes they sneak up on you slowly. Either way, when your smile is in pain, waiting days for a dental appointment, or even weeks away is not an option. As part of our general dentistry treatments at Salt Run Family Dentistry, we understand – which is why we offer a wide range of emergency dental services to help our patients free themselves of pain associated with their teeth, gums, and jaw. We believe no one should have to suffer with a sore mouth when we have the ability to ease the pain with emergency dentistry in St. Augustine, FL. If your smile is in pain, call or text us now!
Why Choose Salt Run Family Dentistry for Emergency Dental Care?
Advanced Technology for Fast, Efficient Care
Same-Day Appointments for Emergency Patients
Calming Sedation Options to Help You Relax
What to Do in a Dental Emergency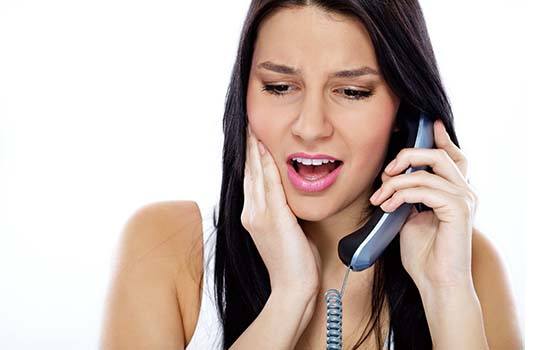 Call us as soon as you can. No matter what kind of dental emergency you're facing, your first step should be to call us right away. We'll schedule you a same-day appointment and give you first-aid instructions.
See us for an emergency exam: When you arrive, your St. Augustine emergency dentist will evaluate your situation and get you out of any serious pain you may be experiencing.
Make a treatment plan: After we've reviewed our findings with you, we'll fully explain all your treatment options. Together, we'll work with you to make a personalized treatment plan.
Get the fast pain relief you need: Once a treatment plan has been made, our experienced team will get to work right away, whether you need a filling, root canal, or something else entirely. If you're feeling particularly anxious or uncomfortable, you may be interested in sedation dentistry options for a more relaxing appointment.
The Most Common Dental Emergencies
From extraction to root canal therapy to emergency restorations, there are plenty of treatments we might need to perform to restore your dental health. As you might expect, the type of treatment that you need will be different depending on your situation. Don't worry; we will completely explain all your treatment options and our recommendations to help you make an informed decision. You'll always know every detail of your treatment before we begin. Below, you'll find some of the most common dental emergencies we treat. If your situation isn't listed below but you're concerned about your smile, give us a call anyway so we can help you determine what to do next!
Understanding the Cost of Dental Emergencies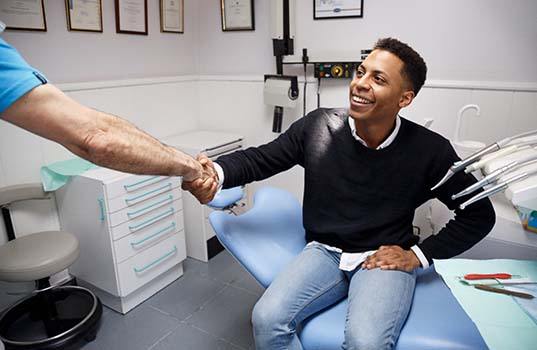 When you suddenly break a tooth or develop a searing toothache, the last thing on your mind is how much it will cost to fix the problem. You struggle to overcome the shock and pain as you call your dentist's office to find out what you need to do. It's not until you're seated in the dentist's office that you begin to panic about how much it will cost to treat your dental emergency. Our team at Salt Run Family Dentistry understands that. You can expect our helpful team members to alleviate the stress of your situation by working with your insurance company on your behalf and handling the paperwork for you. When you're dealing with a dental emergency, don't hesitate to give us a call!
Factors That Affect the Cost of Emergency Dental Care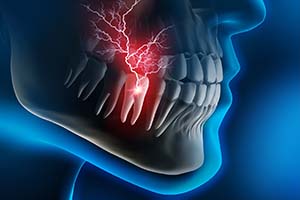 Unsurprisingly, an emergency dental visit is going to carry a higher price than a routine checkup and cleaning. However, there is no fixed cost for dental emergencies, as every situation is different. For instance, if all that your tooth infection needs is a round of antibiotics, that will cost much less than if you need a more extensive procedure like root canal therapy.
Your level of dental insurance coverage will also influence the cost of your care. Usually, minor services like fillings are 70-80% covered by insurance. Major restorative services, such as root canals or tooth extractions, are generally only about 50% covered.
Your Financial Options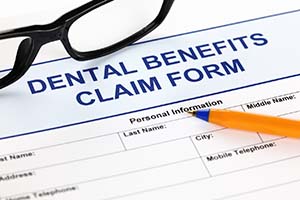 Our practice is currently in-network with several different BlueCross BlueShield and Humana plans. However, we will also gladly accept many other insurance plans and make sure that your benefits are maximized and your out-of-pocket costs are minimized.
If you are uninsured, or your insurance didn't provide enough coverage for your treatment, don't worry. Through our partnership with CareCredit, we have helped countless patients afford the care their smiles need. By applying for a low-interest loan through this third-party financing company, you can pay for your treatment in manageable monthly installments rather than all at once.
The Importance of Seeking Immediate Treatment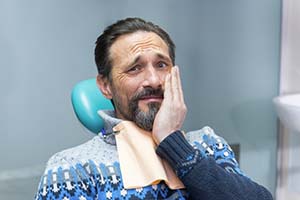 It can be tempting to wait until you have saved up a bit of money to get treatment for your emergency, but this could actually cost you more in the long run. Not only can it result in prolonged pain, but your dental problem could worsen over time. You might end up requiring a more extensive (and pricier) treatment down the road than you would have if you had contacted us right after the emergency struck.
To save money and keep your smile healthy, it's best to schedule an emergency appointment with us as soon as possible.
How to Prevent Dental Emergencies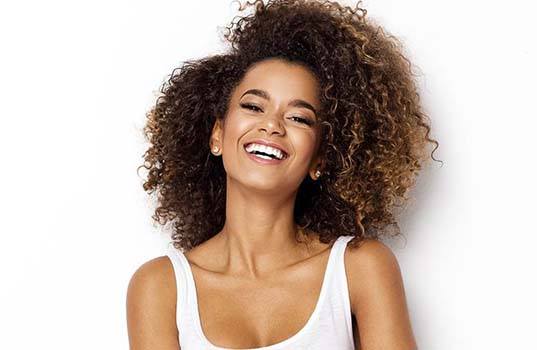 Always brush your teeth two times a day for two minutes. (For the best results, switch out your toothbrush every two or three months.)
Get dental floss or a water pick to clean between the teeth.
Be careful not to eat too much sugar, which can encourage decay.
Ask Dr. Leth, Dr. Tavary, or Dr. Dunn for a protective mouthguard to wear while playing sports.
Do not chew on peppermints, pen tips, and other hard objects.
Attend at least two dental checkups and cleanings every year.
Dental Emergency FAQs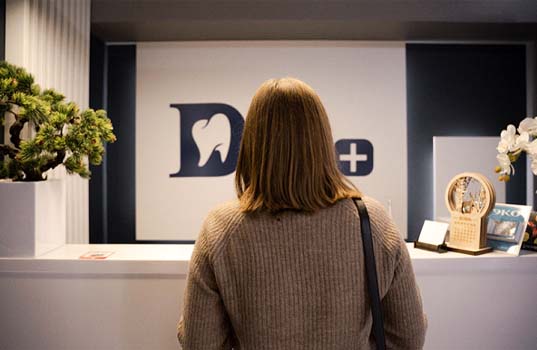 If you need an emergency dentist in St. Augustine, don't panic! We are here to make a stressful situation easier. A member of our team is only a phone call away to address your concerns while scheduling your appointment. Here are the answers to frequently asked questions to ease your anxieties until you see your dentist.
How should I sleep with tooth pain?
It can be difficult to sleep with dental pain, but you can try a few tips to get the rest you need, like laying with your pillows elevated. The incline will prevent your blood from pooling in your head to avoid a throbbing toothache. Before heading to bed, skip any cold, hard, or acidic foods to prevent discomfort. An OTC pain reliever can help keep you comfortable throughout the night, while a cold compress can numb the area temporarily.
Will my toothache go away on its own?
It is unlikely your toothache will go away without any treatment. Contrary to common belief, an occasional toothache isn't normal. Often, it's a sign of an untreated dental issue, like a cavity, fracture, or an infection. Although the culprit behind the pain can be minor, it can also be a symptom of something more serious. It's better to contact your emergency dentist to have the problem addressed before it is too late to save your tooth. If your discomfort does improve without seeing a dentist, the source likely originated from the gum surrounding the tooth, such as from irritation, infection, or injury.
Will a chipped tooth heal?
Unfortunately, a chipped tooth will not heal. Although enamel is the hardest substance in the body, it can't regenerate. Whether the damage is minor or major, your tooth will not grow back, so you'll need to see a dentist quickly. Your enamel is your tooth's defense system. Even small chips can leave it vulnerable to cavity-causing bacteria, an infection, and additional damage. If you're in any pain or the chip is significant, you should contact an emergency dentist right away. A minor chip that isn't causing any discomfort can go a day or two without treatment but don't wait too long to see your dentist.
Should I place a knocked-out tooth in water?
If you've had a permanent tooth knocked out, it may not be lost for good. With the right steps at home, your emergency dentist may be able to save your tooth if you get to their office within the next 30 to 45 minutes. In the meantime, you'll have to preserve the tooth, but don't place it in water. You'll want to rinse it with water and insert it into the socket. Water can damage the root surfaces cells, which can decrease the success of saving the tooth. You'll want to hold it by the crown and carefully rinse the tooth with water to remove any debris. Place it back into the socket and bite on gauze to hold it in place. If you're unsuccessful, place it in milk or a saline solution.