Sedation Dentistry – St. Augustine, FL
For Patients Who Need Help Relaxing
Do you tense up with fear whenever you think about having your teeth treated? Here at Salt Run Family Dentistry, we've seen plenty of anxious patients and have worked to help keep them calm throughout their visit. The next time you call our dental office to schedule an appointment with Drs. Leth, Tavary, or Dunn, ask our staff about sedation dentistry in St. Augustine, FL– an approach to oral health care that makes it possible for even the most nervous of patients to relax.
Why Choose Salt Run Family Dentistry for Sedation Dentistry?
Calms Down Anxious or Restless Patients
Oral Conscious Sedation Offered
Welcoming Dental Office, Friendly Staff
Oral Conscious Sedation Dentistry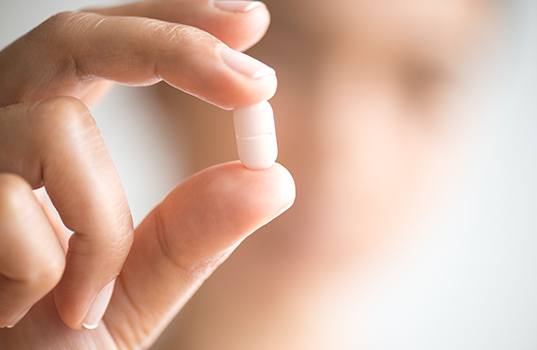 About an hour before the appointment itself, you'll ingest a special sedative. Once the effect kicks in, you'll feel drowsy and at ease. The medication doesn't actually put you to sleep (and even if you do fall asleep you can be easily awakened), but you won't be bothered by what's happening around you. This type of sedation usually requires careful planning; you won't be able to drive until the effects completely wear off, so you should bring someone with you to your appointment to provide transportation afterwards.
Nitrous Oxide Dental Sedation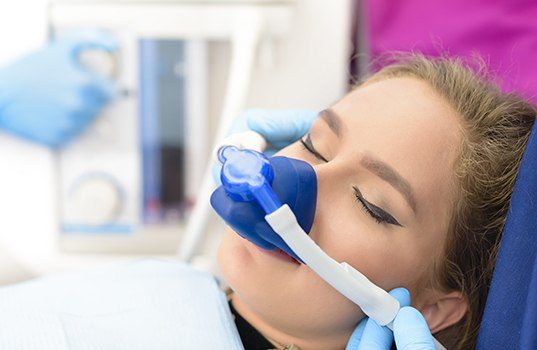 We can address milder cases of anxiety or discomfort with nitrous oxide sedation (sometimes called inhaled minimal sedation). The gas creates a euphoric effect, and we can increase or reduce the amount you receive depending on your needs. While nitrous oxide isn't as strong as oral sedation, it does have a key advantage: it allows you to recover quickly once the gas is taken away, so you can get back on the road and return to work as soon as the procedure is done.
Is Sedation Dentistry Right for Me?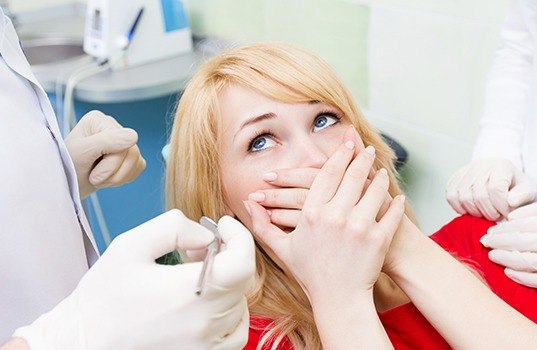 Nitrous oxide and oral conscious sedation are typically recommended for patients with any kind of dental phobia or anxiety as well as those undergoing a longer treatment. You may also want sedation if your mouth is particularly sensitive or prone to becoming sore during dental work. Most importantly though, if discomfort or a fear of discomfort is preventing you from getting important treatment, sedation could help you feel better about coming into our dental office so that we can prevent current oral health issues from becoming worse.
Sedation Dentistry FAQs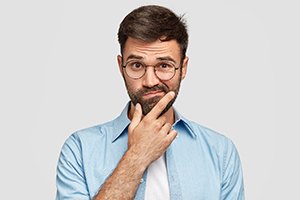 At Salt Run Family Dentistry, we're proud to offer safe and effective sedation dentistry options for patients who need help relaxing during their appointments. As always, we want you to feel 100% confident in any treatment you choose. If you have any questions or concerns, we're just a phone call away to put your mind at ease. In the meantime, we invite you to look over the following frequently asked questions to learn more about sedation dentistry.
How Safe Is Sedation Dentistry?
When administered by a highly trained dental professional like Drs. Leth, Tavary, or Dunn, all our sedation options are incredibly safe and effective. Before your treatment, we'll carefully review your medical history as well as any medications you're taking to make sure that sedation dentistry is a good choice for you. During your treatment, we'll closely monitor your breathing, heart rate, blood pressure, and other vital signs to ensure you're as comfortable and safe as possible the entire time.
Will I Feel Anything During My Treatment with Sedation Dentistry?
With either type of sedation dentistry, it's highly unlikely that you'll experience any discomfort during your appointment. You may feel some slight pressure in your mouth every now and then as we work, but the area will be numbed and you'll be oblivious to all the sounds and smells that could otherwise cause you anxiety.
Will Sedation Dentistry Put Me to Sleep?
You may feel so relaxed with sedation dentistry that you drift off into a light sleep during your appointment, but our sedation options do not "put you to sleep" or cause you to lose consciousness. Should you nod off, you can be easily awakened, and you'll be conscious enough to respond to basic commands and questions from your dental team. With oral conscious sedation, you'll likely feel very groggy after your appointment and probably won't remember anything about your treatment.
How Long Do the Effects of Sedation Dentistry Last?
Nitrous oxide is one of our most popular sedation dentistry options because of how quickly it works and wears off. Withing moments of inhaling the colorless, odorless gas, you'll feel light, at-ease, and care-free. Then, after your dental work is complete, the mask will be removed and you'll return to your normal state of consciousness right away. You'll be able to about the rest of your day without interruption!
Oral conscious sedation takes a little more time for its effects to come on and wear off. In most cases, you'll begin to feel relaxed before you even reach our office. After your appointment, you'll need someone to drive you home, where you should plan on taking it easy and resting for the rest of the day.
Who Isn't a Good Candidate for Sedation Dentistry?
Sedation dentistry is an excellent choice for almost anyone with dental anxiety or who has problems staying comfortable while sitting in the dental chair. However, there are a few select circumstances where we don't recommend it, such as for patients who are:
Pregnant, very young, or of very advanced age.
Allergic to or taking certain medications.
Prone to sleep apnea, chronic bronchitis, or respiratory disease.
Currently experiencing nasal congestion.
Ready to feel relaxed while caring for your smile? Give us a call today to see if sedation dentistry is right for you!