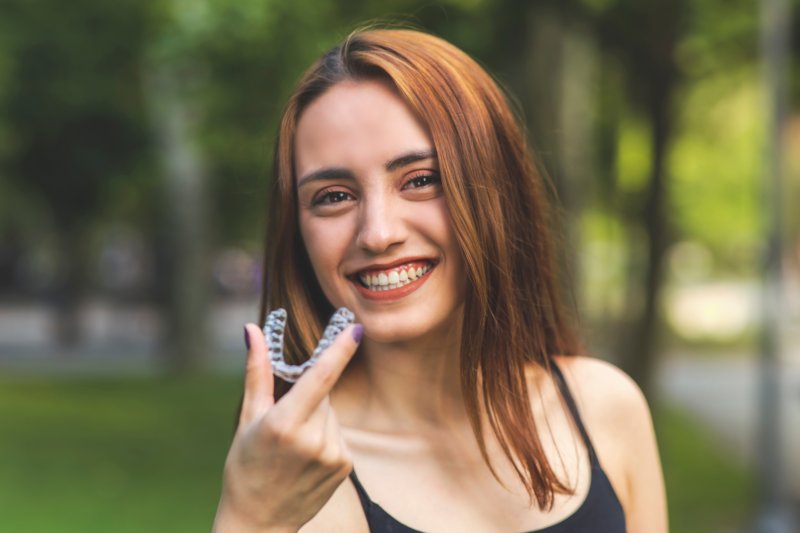 With Invisalign, your dentist can treat crowded, gapped, misaligned, and crooked teeth without metal braces, giving you a more comfortable, convenient way to improve your smile. If you want this process to go as smoothly as possible, it pays to get ready ahead of time. Not sure how to prepare for Invisalign? Here are 4 simple tips that can make all the difference.
1. Start Brushing After Every Meal
Most people are used to brushing just two times a day. However, if you're starting Invisalign, you should plan on brushing after every meal. The last thing you want is for harmful bacteria and food particles to get trapped between your teeth and your aligners; this can easily lead to cavities and disrupt your treatment. Getting in the habit of brushing more often now will make it easier to maintain good oral hygiene when the Invisalign process starts.
2. Put Together a Dental Kit and Always Keep It with You
Invisalign requires you to keep your teeth and aligners clean no matter where you are. Make sure you carry a dental kit with a toothbrush, toothpaste, dental floss, and mouthwash so that you can always maintain good oral hygiene. You should also pack a remover tool to help you take out your aligners without damaging them as well as a protective storage case for mealtimes.
3. Cut Back Your Snacking Habits
You need to wear Invisalign for at least 20 to 22 hours every day. While this leaves plenty of time for meals and regular brushing sessions, it also means you can't afford to be taking your aligners out too often. Since you have to remove your aligners whenever you eat, frequent snacking can very easily throw off your treatment schedule. If you tend to snack throughout the day, now's the time to start adjusting your habits before they can affect the Invisalign process.
4. Figure Out Your Payment Plan
It's important to have an idea of how you're going to pay for Invisalign before you begin the treatment. The first thing you'll want to do is check your insurance plan. Some insurance carriers do help pay for Invisalign, but they may have stipulations like only covering orthodontic treatments for patients under the age of 19. If your plan doesn't have coverage for Invisalign, you can check to see if your dentist offers other payment options like third-party financing.
The above tips can help you make sure that you're ready for what's ahead when you go to your first Invisalign appointment. Remember that you can always talk to your dentist if there's anything you don't understand about the Invisalign process or if you need any additional advice on how to prepare.
About the Practice
At Salt Run Family Dentistry, Drs. Mickey Leth, Bert Tavary, and Sabrina Wall provide high-quality dental care to patients in St. Augustine as well as the surrounding communities. We always take the time to listen to our patients' concerns and take whatever steps are needed to help them feel confident about their treatment. We're proud to offer Invisalign for anyone trying to straighten their smiles. If you'd like to schedule a consultation with us, visit our website or call (904) 824-3540.