Cosmetic Dentistry – St. Augustine, FL
Pursuing the Smile of Your Dreams
Have you ever looked at your smile in the mirror and wished that it were different? It's easy to get hung up on the cracks, stains, and gaps that might get the wrong kind of attention. Are you envisioning a better grin that you'd be proud to show when having your picture taken? Our team can make it a reality with veneers, metal-free crowns, and other time-tested options for cosmetic dentistry in St. Augustine, FL. Call Salt Run Family Dentistry today to begin your smile makeover!
Why Choose Salt Run Family Dentistry for Cosmetic Dentistry?
Dazzling Restorations
Fast In-Office Teeth Whitening
Thin, Conservative Lumineers
Porcelain Veneers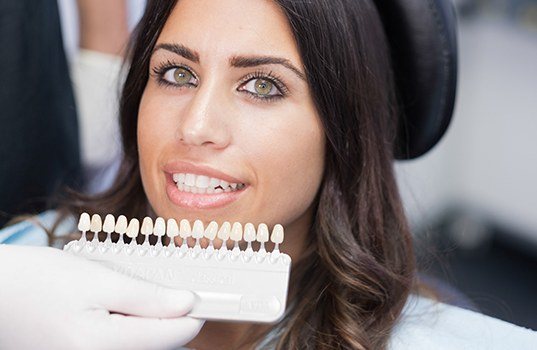 Many of the dazzling, seemingly perfect smiles you see on TV and on the big screen are a product of porcelain veneers. Cracks, chips, gaps, discoloration, and certain alignment problems can all be hidden at the same time with a thin shell made from custom-shaded porcelain. Veneers are all uniquely designed so that they'll look natural in each person's smile. They're usually made from porcelain, a durable material that doesn't stain very easily.
Metal-Free Dental Crowns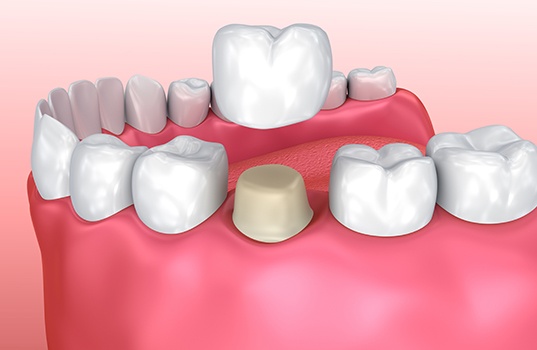 Whether you're getting a crown for cosmetic reasons or need it to maintain optimal oral health, a ceramic crown will have a distinct aesthetic advantage over a metal crown. Ceramic restorations can very closely resemble natural teeth in color and the way they reflect light, so many casual observers will not even be able to tell they're in your mouth at all. Crowns can be used to correct the shape of the teeth and hide cracks of various sizes.
Cosmetic Dental Bonding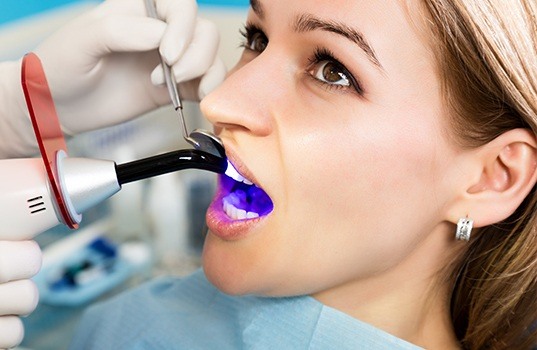 Is there a slight imperfection that you want to take care of quickly? Cosmetic bonding can be the quick and simple solution you need to create a better smile. Little preparation is needed beforehand; we simply need to match the shade of material to your teeth. We can then apply a composite resin to the enamel, molding it and smoothing it as necessary. This procedure can be used to make an impactful change to the appearance of your grin over the course of just one appointment.
Opalescence® Teeth Whitening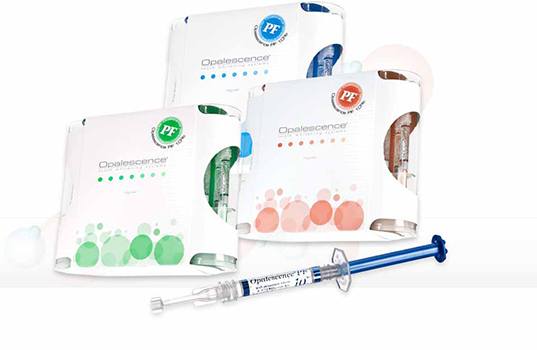 Many people would place "whiter teeth" high on the list of changes they want to make to their grins, and Salt Run Family Dentistry can provide the beautiful, bright results you're looking for while making sure your smile stays safe throughout the process. Patients who want immediate results can ask about our in-office Opalescence® BOOST treatment (which is normally completed in about an hour), while those who prefer a do-it-yourself approach can receive an Opalescence® GO take-home kit.
Gum Recontouring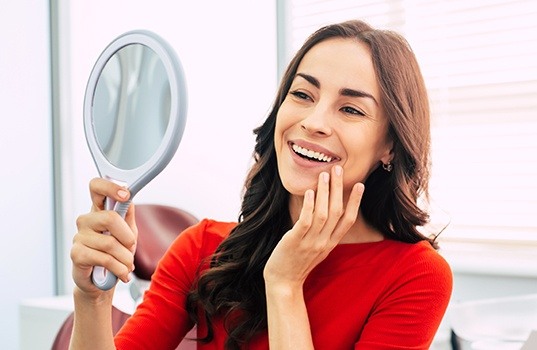 Uneven gums can make your teeth seem shorter than they should, and that can do a number on your confidence. To balance out your smile, we can perform what's known as gum recontouring. Using a soft tissue laser, we trim away unneeded gum tissue, revealing more of the teeth. The laser lets us create the ideal shape for your gum line, and it re-seals the tissue to reduce bleeding and promote a faster recovery time.
Understanding the Cost of Cosmetic Dentistry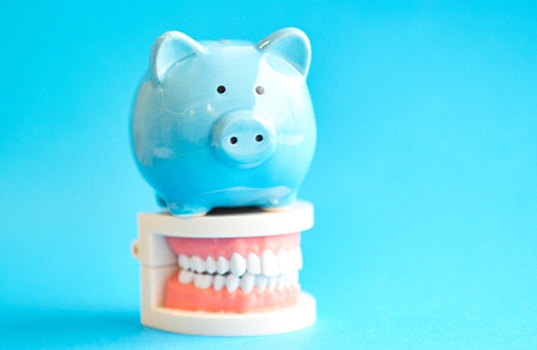 Curious about how much pursuing the smile of your dreams will cost? At Salt Run Family Dentistry, we believe that everyone deserves to be proud of their smile, which is why we do everything we can to provide high-quality, cost-effective services. Not only do we offer a variety of cosmetic treatments at different price points, but we also have special offers and financing options available as well! Read on as we go over some of the most important information to consider about the cost of cosmetic dentistry in St. Augustine.
What Cosmetic Dental Service is Right for Me?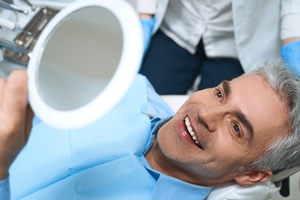 What is it that you'd like to change about your smile? Is it the size, shape, or color of your teeth? Or perhaps a combination of these things? The cost of your new smile will naturally depend on which service or services you choose to achieve the results you're looking for. When you visit us for a consultation, we'll be happy to review your concerns about your teeth and recommend which treatments might be best for you. Here is a quick breakdown of some of our most popular cosmetic services and how their prices compare:
Teeth Whitening – Our professional teeth whitening treatments are one of the quickest, easiest, and most affordable ways to dramatically improve your smile. Our in-office treatments and take-home kits can take years of stains of your smile, but don't change the shape or position of your teeth.
Cosmetic Dental Bonding – Practically any minor imperfection in your pearly whites can be corrected with cosmetic dental bonding. This tooth-colored composite resin can be sculpted over chips, stains, small gaps, and more, but will need to be redone every few years.
Veneers – While veneers are one of the pricey cosmetic options available, they certainly offer the most comprehensive results. These thin shells of dental porcelain are incredibly natural-looking and durable, plus they can be used to conceal numerous types of flaws at once.
Invisalign Clear Braces – This state-of-the-art orthodontic treatment can help patients address misaligned teeth and bite issues quickly and conveniently. This option will likely cost more than others, and it will only change the position of your teeth, not their shape or color. However, you'll have a healthier, stronger smile in the end.
Gum Recontouring – For patients with a gummy smile or teeth that seem too short, gum recontouring may be the perfect solution! While removing the excess gum tissue will not change the size, shape, or color of your teeth, it can potentially improve their appearance and reveal your natural beauty.
Cosmetic Dentistry Can Be An Investment Worth Making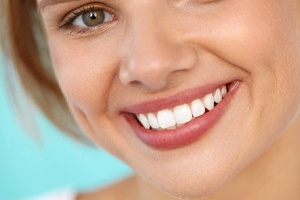 Investing in your smile with cosmetic dentistry is about more than just your appearance. When you improve your pearly whites, you'll naturally feel more confident and will be more inclined to smile. In turn, this can make positive changes in your relationships, career, and even your health. Plus, studies suggest that patients who choose cosmetic dentistry tend to take better care of their oral health afterwards, which helps prevent issues like cavities and gum disease, as well as the costs associated with fixing them.
How to Make Cosmetic Dentistry Affordable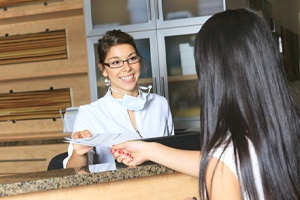 While cosmetic dentistry is not usually covered by dental insurance, the smile of your dreams can still be affordable. We offer two main ways to save money on your cosmetic treatments:
Flexible financing ­– CareCredit offers qualifying patients a variety of low- to no-interest payment plans that break up the cost of treatment into smaller, more manageable chunks.
Special offers – We're happy to provide complimentary second opinions, free orthodontic consultations, and deals on Invisalign and dental implants as special offers.
Cosmetic Dentistry FAQs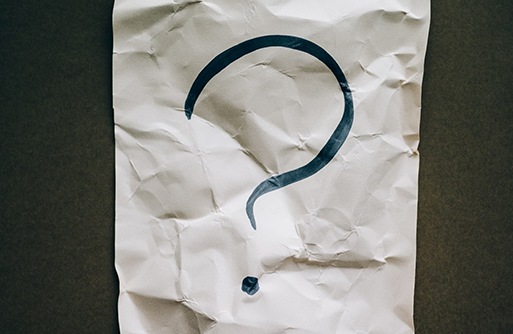 If you're ready to share a beautiful smile with the world, it's time to see if cosmetic dentistry is right for you. It's normal to have a few apprehensions, but there's nothing to fear. We'll take the time to explain everything to feel confident about the decision you're making for your smile, like veneers in St. Augustine. Here are the answers to a few of the most common questions patients ask us about cosmetic services to help calm your nerves.
Why is a healthy smile necessary for elective procedures?
Although your concerns might focus on aesthetic imperfections, your cosmetic dentist in St. Augustine will keep your oral health a priority. Your teeth and gums must be healthy to benefit from cosmetic treatments. If tooth decay, gum disease, and other issues aren't resolved before moving forward, elective treatments will just cover up the problem. As a result, it can quickly lead to a dental emergency, or your new smile can fail. While preliminary treatments might add another step to your plan, a healthy smile is crucial to the overall success of your cosmetic investment.
Which cosmetic procedure is right for me?
No two smiles are the same, so we can't use a cookie-cutter strategy to transform your teeth. There's no way to determine which procedures you'll need without first examining your mouth and learning more about your goals. Based on your needs and preferences, you may be a candidate for one or more procedures, such as:
Veneers
Metal-free restorations
Cosmetic dental bonding
Teeth whitening
Gum recontouring
How long will my results last?
Results vary based on several factors, such as the nature of your procedure and aftercare routine. You can safeguard your investment by committing to your oral hygiene at home. It's best to brush your teeth at least twice daily. If you have veneers, you'll want to avoid abrasive toothpaste and hard-bristled toothbrushes because they can damage your restorations. Clean your teeth and tongue for 2 minutes in the morning and night using a soft-bristled toothbrush and nonabrasive toothpaste. Don't forget to floss between each tooth before going to bed. Your cosmetic dentist recommends taking certain precautions depending on your treatment, like limiting your coffee consumption if you underwent teeth whitening. It's also important to eat a healthy diet that's limited in sugars and starches. Visit your dentist at least twice a year for a cleaning and checkup to ensure your beautiful smile thrives.
Can I use my dental insurance to pay for cosmetic dentistry?
Generally, it's rare for dental insurance to pay for cosmetic procedures because they are elective; however, there are a few exceptions. Some cosmetic treatments also provide restorative benefits, like metal-free crowns and dental bonding. If a procedure is deemed necessary to your oral health, such as fixing a broken tooth, you can use your dental insurance to offset the cost. After reaching your annual deductible, your dental plan can pay up to 80% of the cost until reaching your yearly limit.