Dental Sealants – St. Augustine, FL
Stop Cavity-Causing Bacteria
You do everything you can to help your child achieve a healthy smile. Although the primary teeth are only in place for a few years, they are crucial to their oral health and development. The biggest threat to their growing smile is tooth decay. While it's preventable, 43% of children ages 2 to 19 have had at least one cavity. That percentage may seem alarming, but it has actually decreased in recent years because of new innovations to safeguard young smiles, like dental sealants. The noninvasive treatment gives their teeth an added layer of protection to combat cavity-causing bacteria.
What is a Dental Sealant?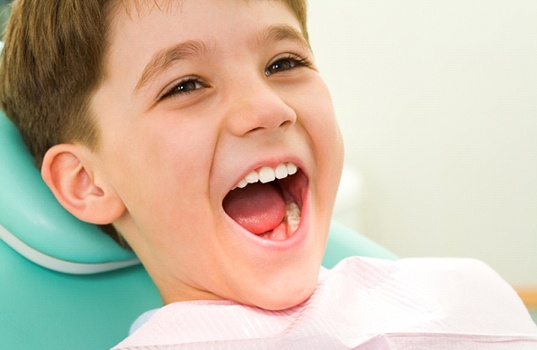 A dental sealant is made of a safe plastic material that's applied to the chewing surface of the tooth. Sealants are most often recommended for the back molars because that's where 9 out of 10 cavities occur. The deep crevasses of the molars can be difficult for young children to keep clean, increasing their likeliness for decay. A sealant creates a barrier over the grooves and enamel to make the teeth easier to clean while also protecting against decay. Research shows dental sealants can prevent 80% of cavities over 2 years when used on the back teeth.
While dental sealants are often suggested for children, you're never too old to advantage from their protection. We can treat patients of all ages.
What is the Process Like?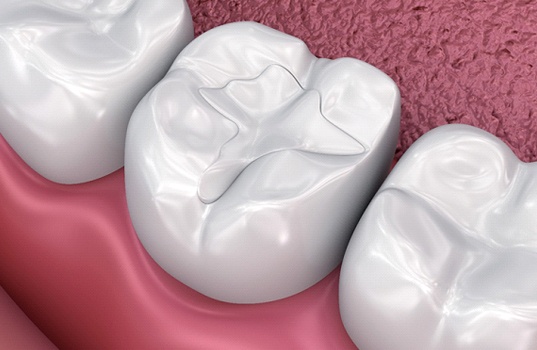 You don't want to cause your child any unnecessary discomfort, but there isn't any reason to worry. The process is completely painless. Your pediatric dentist in Pelham will begin by cleaning and drying the tooth. An acidic gel is applied to it to roughen its surface. This is necessary to ensure a strong bond between the sealant and the tooth. The gel is rinsed off before applying the sealant. The material is quickly hardened using a special light. In just a matter of a few minutes, your child will have an extra shield on their teeth to keep their smile healthy.
The sealants are durable to withstand the pressure of biting and chewing. They can last for several years with the right aftercare, but we'll check them at each preventive appointment to ensure they are still functioning as intended. If a sealant is damaged or falls off, we can easily replace it.
What are the Benefits of Dental Sealants?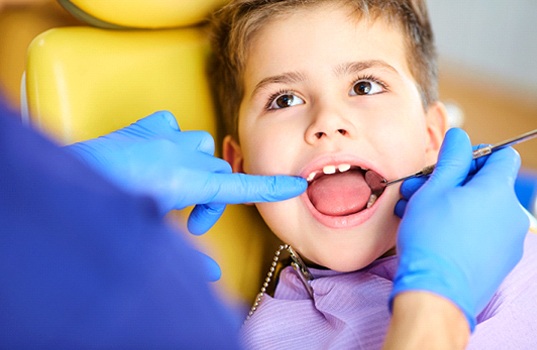 Besides a cleaning and checkup, dental sealants are an important aspect of preventive dentistry. Dental care focuses on prevention to ensure the teeth and gums thrive. Your child can avoid many preventable dental issues, like tooth decay, to lessen the likeliness of needing an invasive procedure in the future. Overall, dental sealants provide many advantages, including:
Peace of mind.
Non-invasive.
Painless, quick procedure.
Covered under many dental plans.
Reduce long-term oral health expenses.
Effective against tooth decay.
Protect Your Child's Smile Today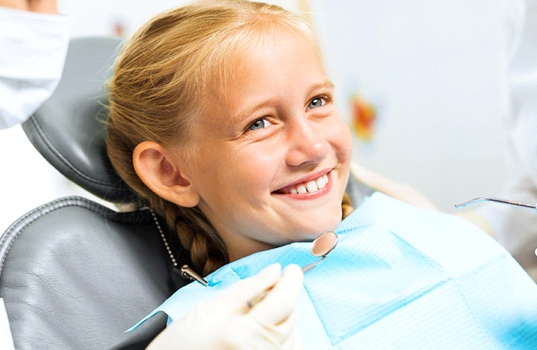 If you're ready to give your child the benefits of dental sealants, contact our office today to schedule an appointment. We look forward to being by their side to foster the healthy, beautiful smile they deserve.