Invisalign – St. Augustine, FL
Clear Solutions Lead to Straighter Results
It's hard enough living with crooked teeth, overcrowding, gaps, or a serious overbite. Add on metal brackets and wires, and you'll be looking for ways to work from home until you've completed treatment. Most adults who learn they need orthodontic treatment often prefer to avoid traditional metal braces. Not only are they bulky, but they shine a spotlight on a problem most individuals would rather keep hidden. Fortunately, at Salt Run Family Dentistry, our team of dental experts is here to provide an alternative solution that offers a more discreet method of treatment and faster results. With Invisalign, you can continue to go about your daily routine without having your braces compromise your appearance! If you're ready to take the next step toward a healthier, more beautiful smile, contact our office to schedule an appointment today!
Why Choose Salt Run Family Dentistry for Invisalign?
Available treatment for teens and adults
Qualified dental professionals with years of experience and training
Faster results with clear aligners
How Does Invisalign Work?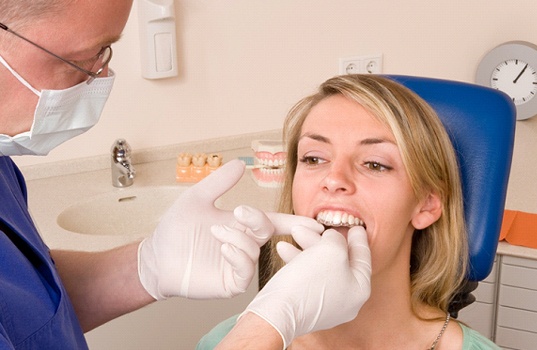 Invisalign are considered clear braces that are made from a plastic, SmartTrack material. What this means is that you can expect a more comfortable fit and predictable results when undergoing treatment with Invisalign. When fitted with your initial set, you will notice your teeth begin to shift in the right direction. The aligners will apply continuous yet, gentle pressure to your teeth, ensuring they move as they should as long as you wear them 20-22 hours each day. After 1-2 weeks or so of wear, you will swap out your current set for the next one in the series. With each new set, you'll watch your teeth move closer to the final location.
After 12-18 months of treatment (on average), you can expect to be done with treatment and enjoy a healthier, happier, more vibrant smile.
Indications for Invisalign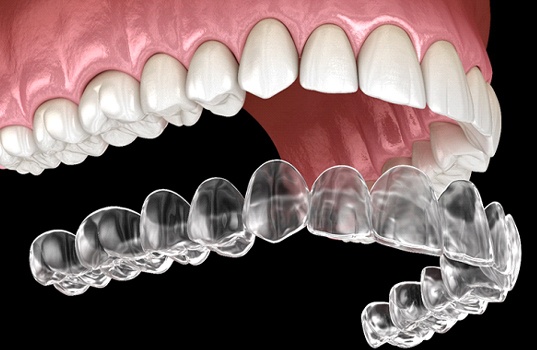 Invisalign is known for its versatility. With more and more patients (adults and teens) feeling more self-conscious about their appearance, Invisalign clear aligners offer a trusted alternative that can fix most orthodontic problems, including:
Crowded Teeth
When teeth sit too close to one another, you will notice extreme difficulty in maintaining a good oral hygiene routine. Bacteria and food particles can easily become trapped in these tight crevices, raising your risk for tooth decay and gum disease. With Invisalign, though, you can watch your teeth move and create necessary space, giving you the chance for a life with better oral health.
Gaps Between Teeth
When it's too much space existing between teeth, it, too, can cause problems with trapped food and bacteria. Keeping these gaps clean can also prove quite difficult, which is why you may find it beneficial to inquire about Invisalign. These clear aligners can bring your teeth closer together to not only create a healthier smile but also improve your overall aesthetic.
Bite Alignment
Overbites, underbites, crossbites, and even open bites are no match for Invisalign. These clear braces can move, shift, and reposition your bite in a way that reduces the risk of chronic jaw pain and minimizes the potential for excessive wear and tear to your tooth enamel.
The Benefits of Invisalign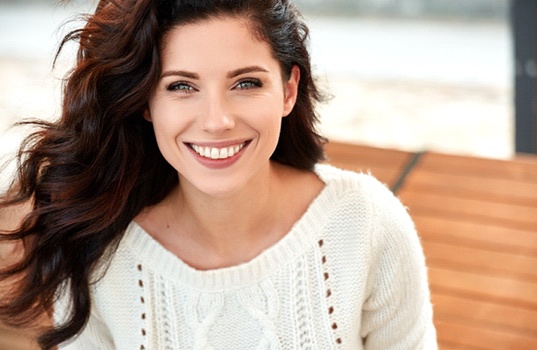 When compared to traditional metal braces, the benefits of Invisalign cannot be overlooked. While it is true certain situations can only be treated with the help of metal brackets and wires, most individuals with common orthodontic problems can find hope in a more subtle method of treatment – Invisalign. From their discreet look to quicker results, the choice for this type of care is often an easy one to make.
Some additional benefits you can expect to receive include:
Minimal irritation because of the smooth, plastic material used to create the aligners. Unlike brackets that can rub your soft oral tissues and create sores, Invisalign fits snugly against your teeth, resulting in little-to-no irritation at all.
Greater flexibility in eating the foods you love because you are expected to remove your trays before you begin to eat or drink anything (except water).
An easy-to-clean orthodontic solution that doesn't require special instruments, cleaning products, or tools. You have the option to purchase Invisalign Cleaning Crystals but all you need is a soft-bristled toothbrush, clear soap, and lukewarm water.
Faster results in 12-18 months as opposed to 2-3 years with metal braces.
Improved aesthetics create a straighter smile that allows you to also maintain greater oral health.
Am I A Candidate for Invisalign?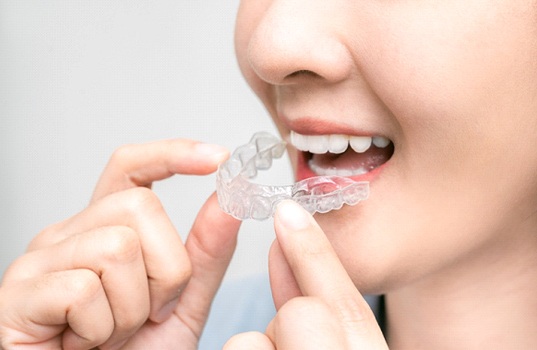 Until you schedule a consultation with a member of our dental team, we will not be able to determine if you are eligible to receive Invisalign. The most viable candidates have crooked, overcrowded, or gapped teeth, or a mild bite alignment issue and:
Are committed to the process and agree to wear their trays 20-22 hours each day to avoid a delay in treatment
Have good general oral health from the start (i.e., no signs of gum disease or tooth decay)
Prefer a discreet solution as opposed to wearing traditional braces
Are looking to achieve results much faster than with regular braces
Agree to maintain good oral hygiene throughout treatment and keep follow-up appointments with our team in St. Augustine
Understanding the Cost of Invisalign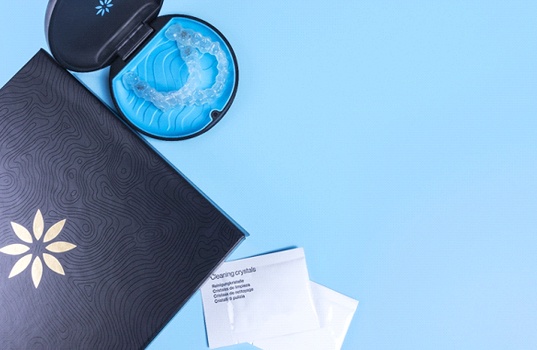 When visiting Salt Run Family Dentistry, we treat each patient according to their individual needs. This means no two patients are alike, so provided a cost estimate for treatment is simply not possible until you come in for a consultation. It is during this visit that we will evaluate your smile, determine the problem that needs to be addressed, and incorporate various factors (i.e., the number of aligners you will need, the severity of the problem, your retainer, etc.) before generating a reliable estimate to help you better understand how much you can expect to pay for your new smile. You will need to contact a member of your dental insurance company to find out if you have available coverage and what your out-of-pocket expenses will be.