Dental Implants – St. Augustine, FL
Planting the Roots for a Better Smile
Bridges and dentures replace the parts of your teeth directly responsible for biting and chewing food; the roots, however, remain missing, meaning the underlying jawbone will start to break down as the body decides it's not needed anymore. If you want to avoid bone loss and give your new teeth additional stability, call Salt Run Family Dentistry today to ask about dental implants in St. Augustine, FL – the modern gold standard when it comes to filling in empty space in a smile
Why Choose Salt Run Family Dentistry for Dental Implants?
Start-to-Finish Treatment
Attractive Crowns, Bridges, and Dentures Available
Long-Lasting Implants
What is a Dental Implant?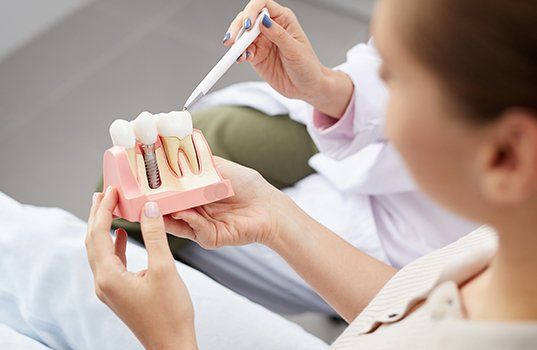 By itself, a dental implant doesn't look like it could replace a tooth. It's made of titanium and has a long, thin shape. However, once it has been placed in the jaw and has merged with the surrounding bone tissue, we can attach a crown, a bridge, or dentures in order to replace any number of teeth. The implant will secure your new teeth in place so that they don't move when you chew or speak. They also encourage the jaw to continue producing bone tissue.
Benefits of Dental Implants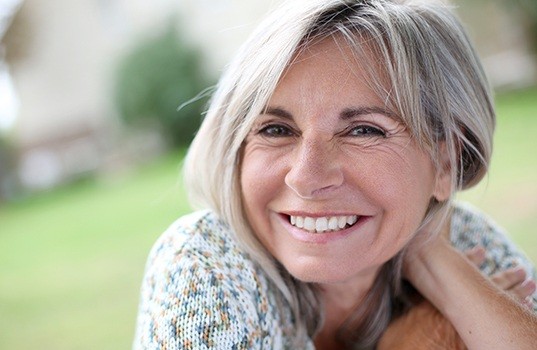 Your smile deserves the best, and in many situations that means getting dental implants. While all dental restorations have their pros and cons, implants have many benefits that more traditional options can't match. Here are some of the advantages of implant-retained prosthetics:
The implant posts can last for decades at a time, and many patients end up keeping them for the rest of their lives.
Implant-retained teeth both look and feel natural; the implant post is hidden under the gums and effectively becomes part of the jawbone instead.
Thanks to the added stability of implants, you can eat whatever you want, including tougher foods.
The stimulation of implants will prevent bone loss, which could ultimately put your other teeth at risk if left unchecked.
Attaching a bridge to implants instead of natural teeth will let you preserve more of your enamel.
The prosthetics attached to your implant will be designed to blend in with the rest of your mouth.
Are Dental Implants Right for You?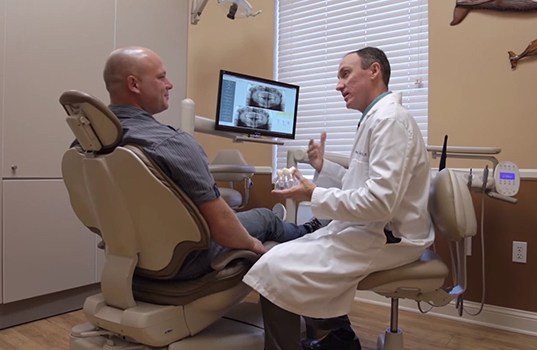 Are you healthy overall? Does your jaw still have plenty of bone tissue? If the answers to both questions are "yes", you should strongly consider getting implants to take the place of any number of teeth.
Missing Single Tooth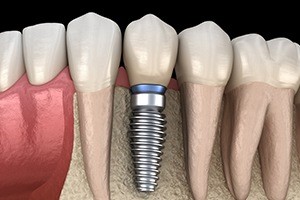 Just a single lost tooth can throw off the balance of your bite and lead to further oral health problems. We can fill in a gap with an implant that has a dental crown attached. It will take a few months for the implant to fuse with the jaw; the crown is placed after healing is complete.
Missing Multiple Teeth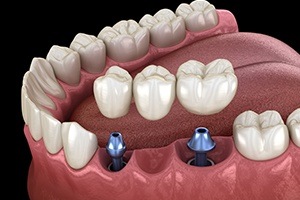 Instead of individual implants for every tooth that you've lost, a row of three or more teeth can be replaced by a dental bridge that rests on two implants. Unlike traditional bridges, this process won't require any permanent changes to the healthy teeth that remain in your mouth.
Missing All Teeth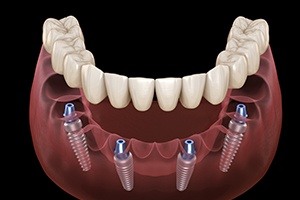 Traditional dentures rest on the gums; because of this, they can start to slip or become ill-fitting once the jaw changes shape. Fortunately, dental implants can address both problems at once. It normally takes about four to six implant posts to support a full set of dentures in the upper or lower jaw.
How Dental Implants Work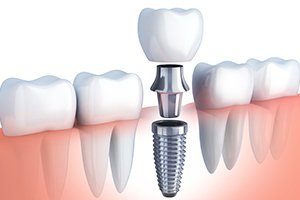 You'll need to undergo surgery to have the implants placed in your jaw. The restoration phase won't begin until the mouth has fully recovered, which can take up to six months. Fortunately, you won't need to see a specialist for the different phases of the process; we can handle both stages right here at our St. Augustine location. The same skilled dentist and friendly staff will be here for you from the beginning to the end of the process.
Understanding the Cost of Dental Implants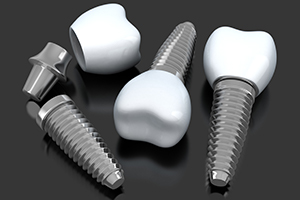 When considering the ultimate cost of dental implants, keep in mind that they can last a lifetime and thus don't need to be replaced as often as more traditional options. They'll also help you maintain your oral health so that you can avoid paying for additional treatments later. To accurately estimate the final price of your implants, we'll need to schedule a consultation to discuss multiple factors, including the current state of your health and the number of teeth missing.