Dental Implant Failure & Salvage – St. Augustine, FL
Protecting Your Newly Rebuilt Smile
There's no doubt that dental implants are one of the most reliable ways to replace missing teeth. No other tooth loss solution has a 95% success rate even 10 years after placement! The vast majority of patients with dental implants can expect them to last a lifetime, but dental implant failure is still a remote possibility for some. While we hope you never have to experience this, we want you to be well-informed about what to look out for so you can take quick action if needed. Read on as we cover some of the most important information you need to know about dental implant failure and salvage in St. Augustine, and don't hesitate to give us a call to learn more.
Why Do Dental Implants Fail?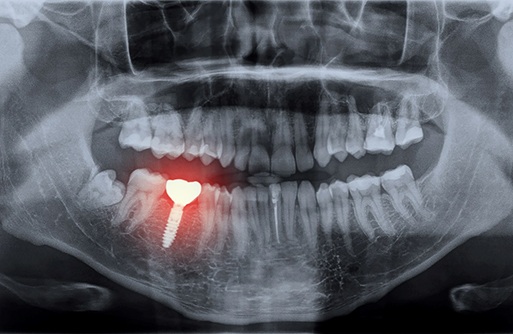 The most common cause for dental implant failure is peri-implantitis, which is often brought about by poor oral hygiene. If plaque and bacteria build up on the gums around your dental implant, they can potentially infect the tissue. The bacteria will grow more destructive over time, until eventually the connective tissues that help hold your dental implant in place are destroyed. Fortunately, keeping peri-implantitis at bay can be as easy as brushing for two minutes twice a day, flossing daily, and rinsing with an ADA-approved mouthwash regularly.
Other less common causes of dental implant failure can include health issues like osteoporosis or diabetes, or serious physical injuries to the face or mouth.
Symptoms of a Failed Dental Implant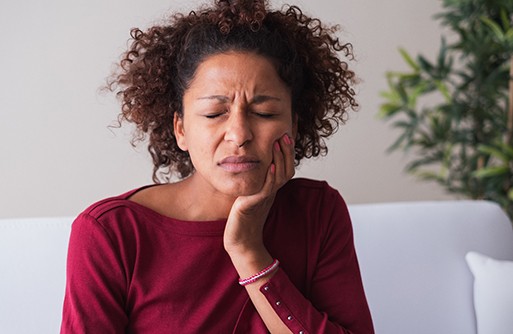 A dental implant can fail soon after it's been placed, or it may be many years afterwards. In any case, a failing dental implant will usually cause:
Pain or sensitivity around the dental implant
A loose or wobbly feeling in the dental implant
Swollen, tender, or bleeding gums
Difficulty chewing or speaking clearly
How Dental Implant Salvage Works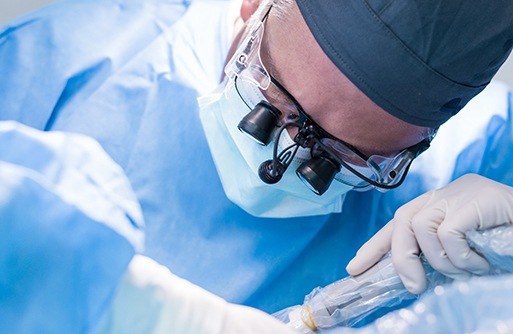 The sooner a failing dental implant is detected, the easier it will be to successfully treat it. If you experience any of the warning signs above, we will likely want to see you right away for an emergency appointment to begin treatment right away. In some cases, dental implant salvage in St. Augustine can include simple measures like antibiotics and gum disease therapy. However, in other cases, the dental implant may need to be removed so we can effectively treat the underlying issue. The only way to know for sure if your dental implant is failing and which treatment would be most effective is to come see us for evaluation.