Advanced Dental Services & Technology – St. Augustine, FL
Bringing Dentistry Into the Future
Over the years, dentistry has only gotten more advanced, and dentists have been starting to notice. Many technologies out there can not only make your dental visits more comfortable and engaging, but they can even help us provide more comprehensive treatment plans! Below, you'll get to learn more about these technologies and how they take your dental appointment to the next level. This includes intraoral cameras, 3D cone beam imaging, digital X-rays, and more!
Committed to State-of-the-Art & Comfortable Dental Experiences
Advanced 3D Cone Beam Imaging
Intraoral Cameras Enhance Checkup Experience
Safer and More Convenient Digital X-Rays
Intraoral Cameras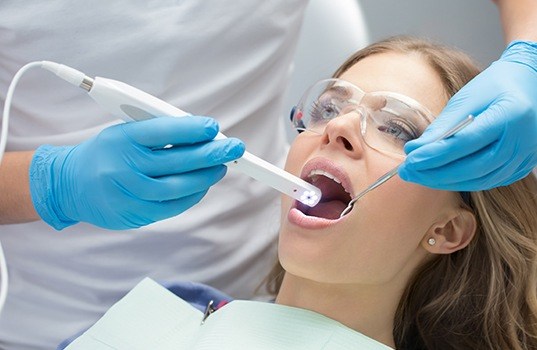 If you've ever wondered that your dental exam looks like from the dentist's perspective, you'll enjoy our dental office's advanced Acteon® intraoral cameras! These devices are small, handheld, and equipped with a tiny camera, so they can capture detailed, high-resolution images of your mouth! Not only does this make it easier to stay engaged as a patient during a routine exam, but it also helps us prove to insurance companies when a specific service is medically necessary.
3D Cone Beam Imaging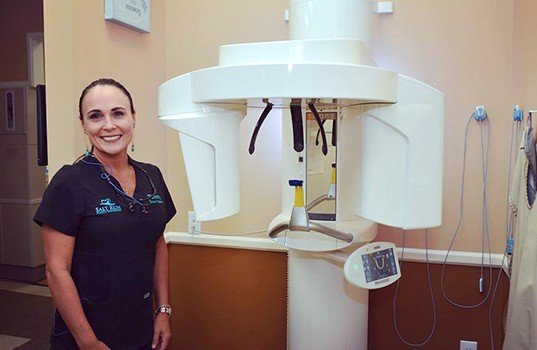 In cases where we need as much information as possible for a particular treatment, such as dental implants, extractions, root canal therapy, and other more complex treatments, we utilize the Sirona Orthophos SL 3D Cone Beam Scanner. This device allows us to capture 3D images of your mouth and neck, making it easy to confirm where nerves, blood vessels, and other important areas are located. It also ensures a more predictable treatment process for our patients.
All-Digital X-Rays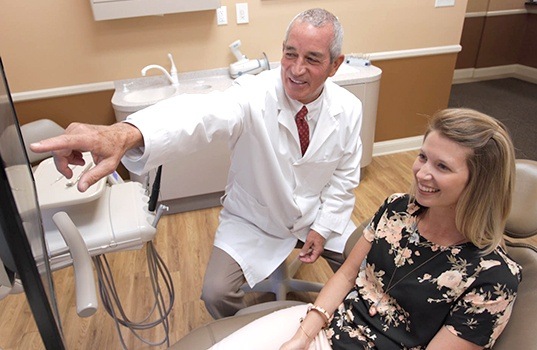 While our dentists have a keen eye, they can't see everything they need to with it alone. Digital X-rays make it possible to examine the underlying structures beneath your gum tissue, particularly the bone. X-rays only take a few minutes to complete and, compared to older techniques, we can reduce radiation exposure by up to 80 percent! We take all the necessary precautions to keep all of your family members safe during your checkup.
KOR® Teeth Whitening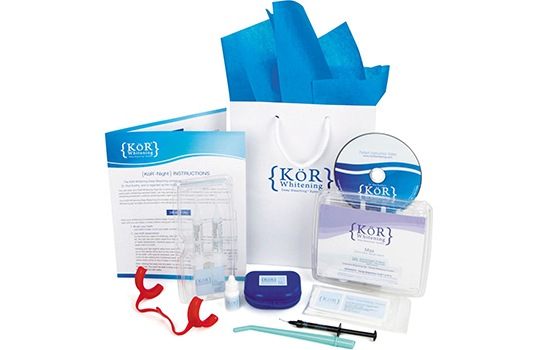 There are few teeth whitening treatments as advanced as KOR's® blend of bleaching gels and unique application process. Instead of relying on heating lamps, KOR uses continuous refrigeration and powerful bleaching ingredients to whiten teeth several shades without causing teeth sensitivity. If you're in need of a personalized whitening treatment that combines in-office intensity with take-home convenience, you'll love KOR. It can even remove stains where other services fall short, including tetracycline stains that may have appeared during childhood.
CEREC®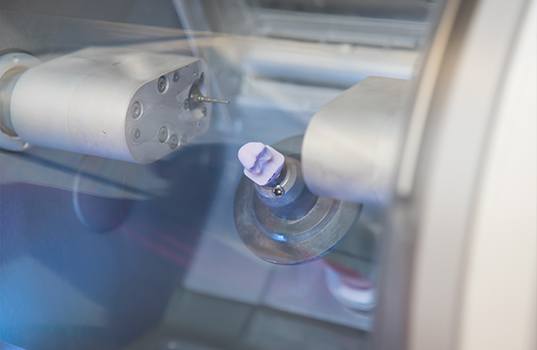 Traditionally, patients had to attend multiple appointments to receive a brand-new, custom dental crown or similar restoration. With the state-of-the-art power of CEREC, this process is simplified down to one convenient visit, and none of the quality you deserve is sacrificed either. Our doctors will use this technology to capture detailed digital impressions and design your restoration with advanced software before sending the information to the in-house milling unit while you wait comfortably. Then, after any final adjustments are made, the brand-new crown is seated in place over the tooth for a secure, lasting fit, with no temporary solutions required.