Periodontal Treatment – St. Augustine, FL
Stopping Gingivitis and Periodontitis
Gingivitis can cause your gums to swell and bleed easily; periodontitis can loosen your teeth and may eventually cause you to lose them altogether. Both conditions are a form of gum disease and could threaten your smile and your overall health if left alone for too long. At Salt Run Family Dentistry, Our doctors are highly skilled at recognizing the signs of gum disease and determining the right kind of treatment to perform. If you've noticed that your gums are looking red or swollen lately, get in touch with us today for periodontal treatment in St. Augustine, FL.
Why Choose Salt Run Family Dentistry for Periodontal Treatment?
Friendly Dentists and Staff
Advanced Technology and Treatments
A Dental Office That Treats You Like Family
Scaling & Root Planing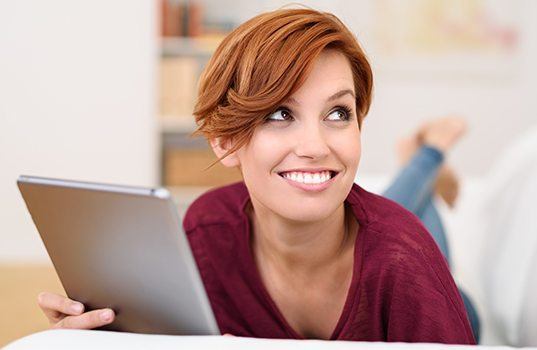 For periodontitis (the more advanced form of gum disease), it will take more than a regular dental cleaning to get rid of all the plaque and tartar that's contributing to the infection. We'll focus on cleaning the areas above and below the gum line before smoothing out any rough patches that we find on the roots. Once the harmful bacteria are gone, your gums can begin to heal themselves, and you'll be less likely to develop a new infection thanks to the smoother tooth roots.
Arestin® Antibiotic Therapy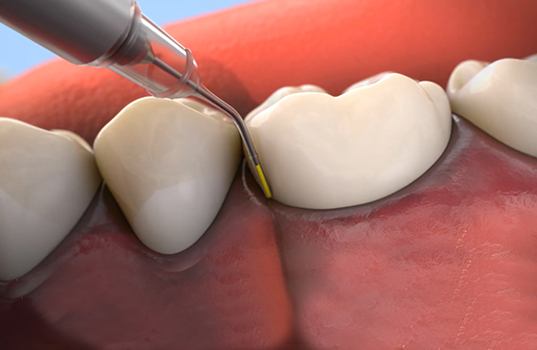 One of the harmful side effects of gum disease is the formation of "gum pockets", which are formed as the gum tissue pulls away from the teeth. These pockets can trap bacteria in your mouth, causing further loss of gum and bone tissue. To fight the infection in these areas, we can use an antibiotic called Arestin®, which takes the form of many tiny spheres filled with medication. When placed in your gum pockets, Arestin can help directly fight the infection for 14 days.
Bone Grafting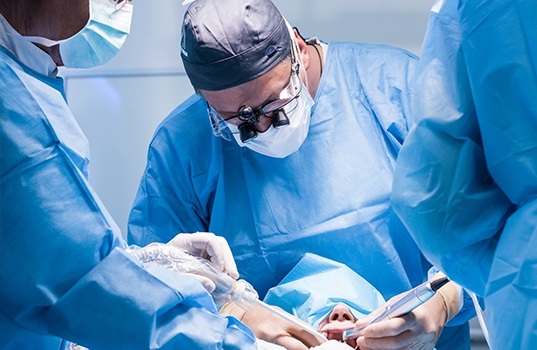 As gum disease progresses, eventually the bone in your jaw will be attacked by bacteria and the toxins they produce. The destruction of bone tissue during gum disease is the most common cause for adult tooth loss. This damage can be reversed, but it requires an advanced procedure called a bone graft. Basically, bone tissue is taken from elsewhere in your body (or from a donor) and placed in the jaw, which starts to develop new tissue of its own as a result.