Restorative Dentistry – St. Augustine, FL
Restoring Damaged Teeth
It's easy to take your teeth for granted while they're healthy and strong, but even enamel – the strongest substance in your body – can break, crack, or wear down under the right circumstances. To bring your teeth back to their appropriate shape and strength, you'll need a reliable restoration – which, thanks to the advanced technology and beautiful materials available at Salt Run Family Dentistry, our doctors will be happy to provide! Call our dental office today for restorative dentistry in St. Augustine, FL if you notice a tooth in need of repair.
Why Choose Salt Run Family Dentistry for Restorative Dentistry?
Lifelike Crowns in Just One Visit
Metal-Free Fillings
Modern Technology and Techniques
Tooth-Colored Fillings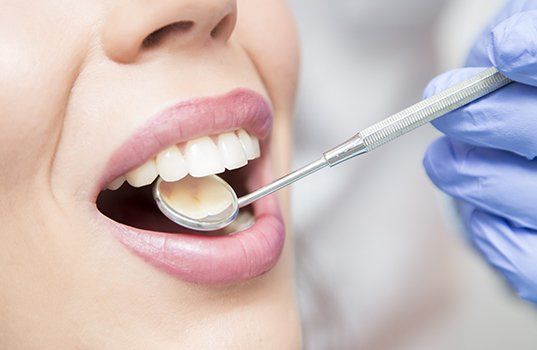 When you have a cavity, we can remove the decay before applying a composite resin material in order to restore the tooth's lost structure. Nowadays, fillings made from composite resin are generally preferred over those composed of metal amalgam. Composite resin mimics the wear-resistance and translucency of enamel, so it can be made to look like it's a natural part of your tooth. It's also more conservative than metal, meaning not as many changes need to be made to the overall dental structure.
Learn More About Tooth-Colored Fillings
Dental Crowns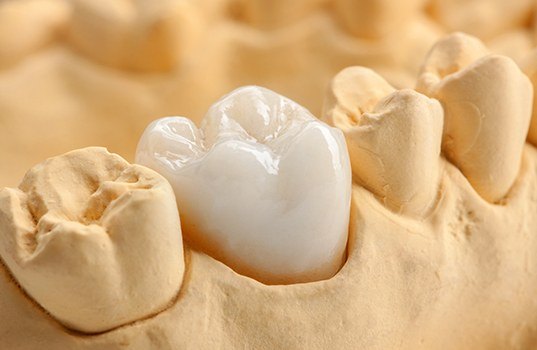 While a filling is used to restore a specific area, crowns are designed to cover the entire tooth. Many different materials can be used to make a crown, but we prefer to use porcelain since it looks natural in the mouth. It's also a safer option for patients with metal allergies. Once a crown is in place, it'll protect the tooth from erosion or infection, and it can effectively hide a number of cosmetic flaws.
Learn More About Dental Crowns
CEREC® One-Visit Dental Restorations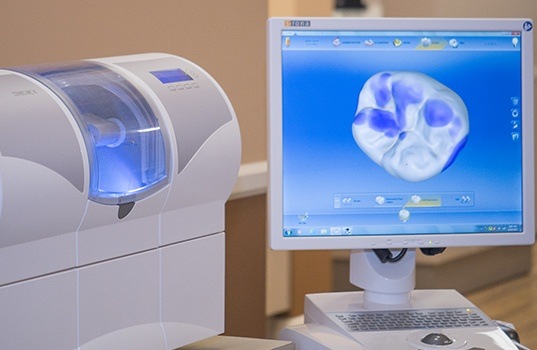 It can take a few weeks to receive a normal crown, but thanks to CEREC®, you won't have to wait that long! When we determine that you need a crown, we can take multiple photographs of your mouth and use them to create a 3D model. This information allows a special milling machine to create a one-of-a-kind crown out of a block of ceramic. Once the crown has been made and the appropriate preparations are complete, we can place it in your mouth right then and there.