Preventive Dentistry – St. Augustine, FL
Protecting Tomorrow's Smile
Even when your smile looks and feels its best, you should never put off your regular preventive visits at Salt Run Family Dentistry. Cavities and gum disease can start to develop before you even realize it, and they'll become worse the longer they go unnoticed. You and your loved ones can keep your teeth happy and healthy by visiting our dental team at least two times a year for checkups, cleanings, and other treatments designed to stop or prevent oral health issues. Call us today if your last appointment was more than 6 months ago, and we'll shecule your visit for preventive dentistry in St. Augustine, FL.
Why Choose Salt Run Family Dentistry for Preventive Dentistry?
Up-to-Date Technology and Treatments
A Welcoming, Happy Staff
Long-Term Cavity Prevention
Dental Checkups & Teeth Cleanings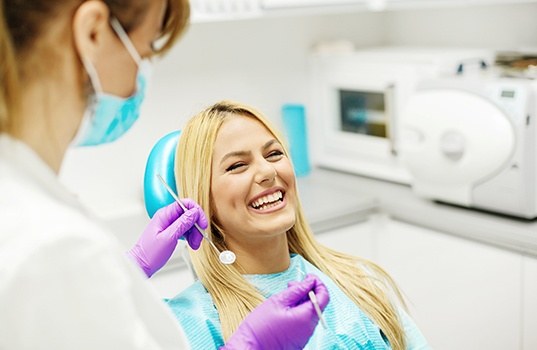 Your visit begins with a skilled dental hygienist and ends with a caring dentist. Plaque and tartar will be removed from teeth; we'll pay special attention to areas that you haven't been able to reach easily on your own. After that, the doctor will look for signs of tooth decay, gum disease, oral cancer, or other issues that could require attention. Your first checkup will include an X-ray, as sometimes decay and other oral health problems will start to form in places that can't be seen with the naked eye.
Fluoride Treatments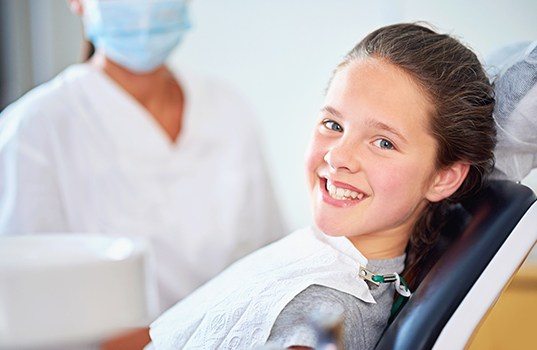 How strong are your teeth? If the enamel protecting them is weakened by the acids found in plaque, you'll be more likely to suffer from cavities and infection. Fortunately, this damage can be reversed very early on thanks to fluoride, which remineralizes and strengthens the teeth. The fluoride treatments we provide at our dental office are particularly helpful for patients who are not getting enough fluoride from the water they drink or the foods they eat.
Nightguards for Bruxism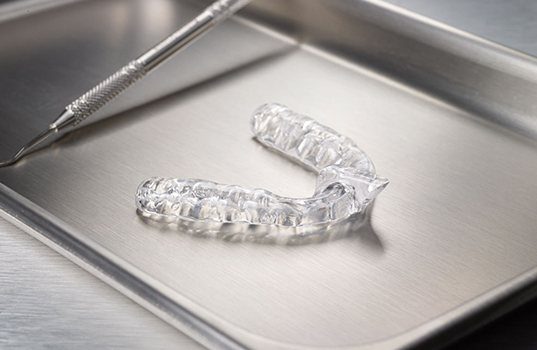 The teeth don't always stay still at night; sometimes they might grind against each other, wearing down their enamel in the process. This condition, called bruxism, could eventually cause your teeth to break if you're not careful. Luckily, it's possible to keep your teeth safe simply by wearing a nightguard. Instead of looking for an appliance at the grocery store, talk to us; we can design your nightguard based on an impression of your mouth so that it fits as comfortably as possible.
At-Home Oral Hygiene Products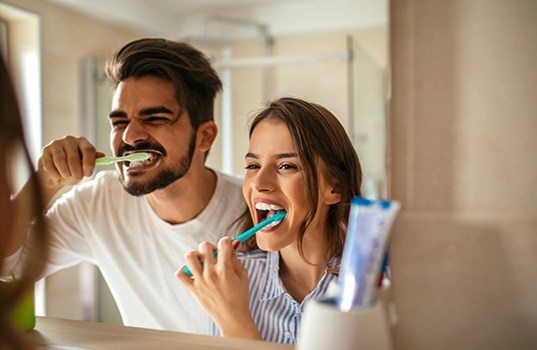 During your appointment, feel free to ask about the types of toothpaste and mouthwashes we use at our dental office. We want you and your family to benefit from high quality care even when you're at home, and that means being very particular about the brands you buy. There's a wide variety of oral hygiene products that we trust at our dental office, including Crest and Colgate; we'll always make sure we're using the right tools for the job based on the unique needs of your individual smile.
Oral Cancer Screening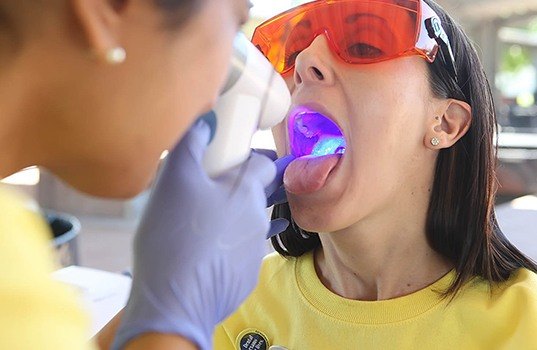 Hearing that you or someone you love has oral cancer is often a heartbreaking experience; however, getting the news as early as possible increases the chances of a successful treatment and improving your five-year prognosis. Oral cancer may manifest as a red or white patch in your mouth, or it could cause an unusual lump to form. We will look for such symptoms during your checkup. Depending on what we find, we may have to recommend a biopsy to be performed.