Porcelain Veneers – St. Augustine, FL
Hiding Cracks, Gaps, and Stains
When you see a celebrity or a model that has a dazzling, perfect smile, there's a very good chance that it's thanks to porcelain veneers. These thin, custom-made sheaths are permanently bonded to the teeth so that they can cover all manner of cosmetic flaws. Drs. Leth, Tavary, and Dunn generally recommend veneers to anyone looking to upgrade their smile by making multiple corrections at once. You can learn more about these beautiful restorations by calling Salt Run Family Dentistry today to schedule an appointment for porcelain veneers in St. Augustine, FL.
Why Choose Salt Run Family Dentistry for Porcelain Veneers?
Dazzling, Durable Materials
Warm, Caring Dentists and Staff
Make Multiple Corrections at Once
What Can Porcelain Veneers Fix?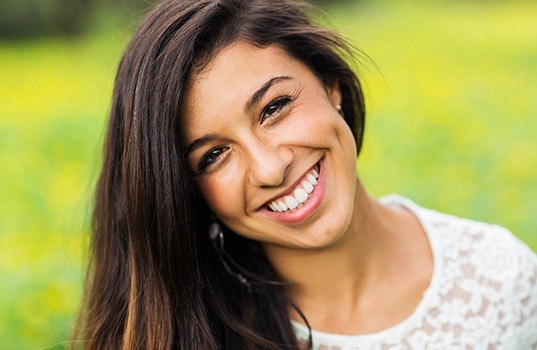 Veneers are placed for many reasons and are often used to address the following cosmetic issues:
Slightly chipped, cracked, or broken teeth
Worn down enamel
Certain kinds of severe discoloration, such as tetracycline stains or darkening after a root canal
Misaligned, misshapen, or uneven teeth
Small gaps
If you've noticed any of the above flaws in your own smile, schedule a consultation with us. We'll need to check your mouth and confirm that you have good dental health before we can move forward with the procedure.
The Procedure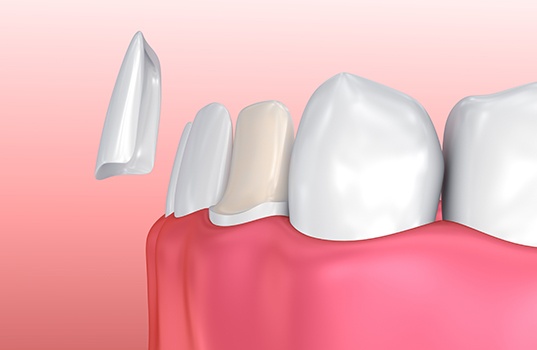 After we've taken X-rays of your mouth and explored other options, we begin the process by taking about half a millimeter of enamel off the tooth or teeth in question. Next, we'll create a model of your mouth and send it to our trusted dental lab. After about one to two weeks, your veneers should be ready, although we might need to make some last-minute adjustments to the fit and color. At your second appointment, we'll attach the veneer or veneers with a special cement.
Understanding the Cost of Veneers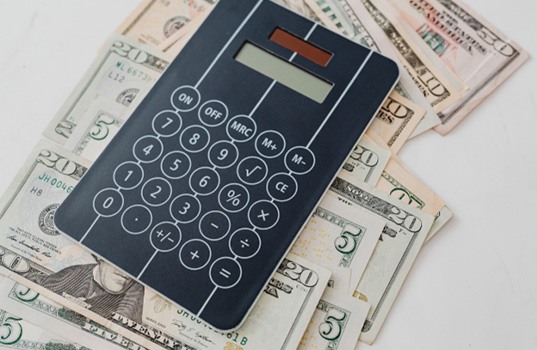 Veneers are often thought to be expensive, but they are more affordable than you might realize. Many factors affect the cost of veneers in St. Augustine, but Salt Run Family Dentistry strives to keep a picture-perfect smile affordable for everyone. We'll create the personalized plan you need to revamp your pearly whites without costing you an arm or a leg.
Cost VS Cosmetic Dentistry: What's Right For Me?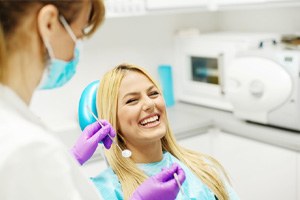 You have many options to turn the smile of your dreams into reality. Each procedure has different costs, timelines, and life expectancies. Your cosmetic dentist in St. Augustine will examine your mouth and learn more about your goals to determine which services are right for you, like:
Braces: Whether braces or clear aligners, orthodontics can fix many bite and alignment issues. The average treatment ranges from 12 to 24 months, which can be a long commitment if you only need minor adjustments. However, some dental insurance plans can cover a portion of the cost.
Teeth Whitening: Surface and age-related discoloration can improve by up to 8 shades using a professional whitening system. Results can last for many months or years with the right aftercare routine.
Direct Bonding: A composite resin is shaded to match the color of enamel to blend in with a tooth when fixing minor issues. It offers a lot of bang for your buck with results lasting for 5 to 10 years.
Veneers: Attaching veneers to the teeth visible when smiling allows you to correct many imperfections using a quick, minimally invasive solution. Although they aren't often covered by dental insurance, they can be the most cost-effective option because you won't have to pay for multiple treatments, and they can last for a decade or more before needing to be replaced to benefit from long-lasting results.
A member of our team will review your estimate and explain the fees, so you'll know exactly what you'll have to pay before committing to anything.
How to Make Veneers Affordable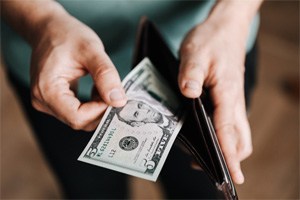 Our office offers many financial solutions to keep veneers in St. Augustine affordable, including:
Traditional Payments: We accept all traditional payment methods, like cash, personal checks, and credit cards.
Dental Insurance: Most dental plans don't cover elective procedures unless they are medically necessary, which can be the case when needing replacement veneers. Your insurance may cover certain steps in your treatment plan, like your consultation or preparatory procedures. A member of our office will work on your behalf with your dental insurance to maximize any applicable benefits. We will explain how your coverage is being used and any remaining balance.
Monthly Payments: Pay any out-of-pocket expenses using a monthly payment plan. You can enjoy little or no interest in financing based on your credit approval.
If you have questions about the cost of veneers, or you are ready to schedule your consultation, contact our office today. We look forward to helping you achieve your best smile without spending your life's savings.
Veneer FAQs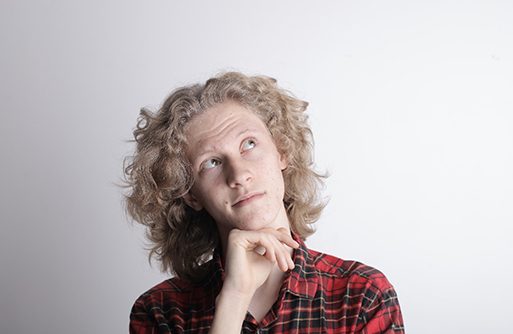 If you're not satisfied with the way your teeth look, porcelain veneers can be the ideal solution to achieve the picture-perfect smile you want. Although you're ready to give your confidence a boost, you might have a few concerns before you can commit to the procedure. We understand your apprehensions, but there isn't any reason to worry. Here are the answers to a few of the most common questions patients ask us about veneers to make the best decision for your smile.
Are veneers permanent?
Veneers are not considered permanent; however, they aren't reversible either. To bond the thin shells to your teeth, we will need to remove a small amount of enamel to ensure they fit properly. Since your enamel can't regenerate itself, your teeth will always need to have a covering, whether veneers or crowns. Thankfully, veneers can last for a decade or longer with the right aftercare, so you won't need to fret over needing new ones often.
What happens to the teeth under the veneers?
Although we'll need to etch your enamel, veneers won't damage your teeth. Both the restorations and the material used to bond them in place are safe. Despite removing some of the outer layers of your teeth, you won't have an increased risk of tooth decay, but you'll still need to commit to your oral hygiene. Decay can occur under the veneers, so it's important to brush and floss regularly using nonabrasive dental products. We also recommend limiting your sugar consumption to decrease the likeliness of cavities. Don't forget to visit our office at least twice a year for a cleaning and checkup.
How many veneers will I need?
It is possible to attach a veneer to a single tooth, such as to fix a chip or crack; however, we often recommend more than one. The overall goal of the treatment is to improve your smile. Therefore, we suggest applying them to the teeth most visible when you smile. Most patients need 6 to 8 veneers, but it's not uncommon to require 10 or 12 depending on your plan. Multiple veneers help ensure a symmetrical smile that looks natural. We'll explain how many veneers you will need during your initial consultation.
Can I use my dental insurance to pay for veneers?
Veneers are considered an elective procedure. As a result, it is rare for dental insurance to pay for their cost; however, if they are deemed medically necessary, you may be able to use your benefits to offset the amount you pay. In some cases, replacement veneers can fall into this category because you will be at risk of decay if plaque accumulates under them if they lose their bond with your teeth. If applicable, we will work on your behalf with your insurance company to file the necessary claim forms to maximize your dental benefits. If you're unable to use your coverage, our office accepts several payment options to keep your dream smile within your budget, including third-party financing.