Dentures – St. Augustine, FL
Enjoy a Complete Smile Once Again
Tooth loss impacts a lot more than just your appearance. Missing some or all your teeth can take a huge bite out of your quality of life, making it difficult to eat comfortably, speak clearly, and smile confidently. That's why at Salt Run Family Dental, we're committed to helping you enjoy a complete smile once again with custom-made solutions like dentures in St. Augustine! Thanks to modern dental technology and materials, this classic restoration is more comfortable and lifelike than ever! Read on to find out why dentures are still one of the most popular ways to replace missing teeth and give us a call today to schedule your consultation!
Why Choose Salt Run Family Dental For Dentures?
#1 Beautiful Materials for Incredibly Lifelike Results
#2 Team of Friendly, Highly Experienced Dentists
#3 100% Custom Treatment for Your Unique Smile
What Types of Dentures Are Available?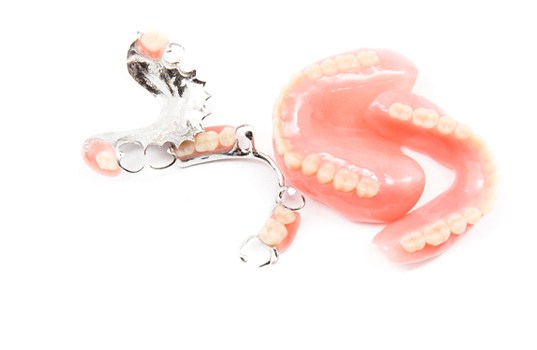 There are several different types of dentures to choose from to accommodate all types of different smiles. Depending on the extent of your tooth loss and your personal preferences, we may recommend:
Partials
Partial dentures (or partials) are a great choice for missing several teeth. This type of denture fits between your remaining healthy teeth like a puzzle piece for seamless results. Small wires and brackets are designed to discreetly wrap around your natural tooth structure for a secure fit.
Full Dentures
Full dentures can replace an entire arch of missing teeth all at once with a single restoration. For this method, an entire set of lifelike replacement teeth are set into a gum-colored acrylic base. This base is precisely crafted to fit snugly on top of your gums, which creates a strong natural suction to hold your new smile in place.
Implant Dentures
As an alternative to traditional removable dentures, you can anchor your new pearly whites into place with an implant denture. This type of denture is attached to four to six implant posts that are placed directly into your jawbone, where they fuse and create an incredibly sturdy and reliable foundation.
Who's a Good Candidate for Dentures?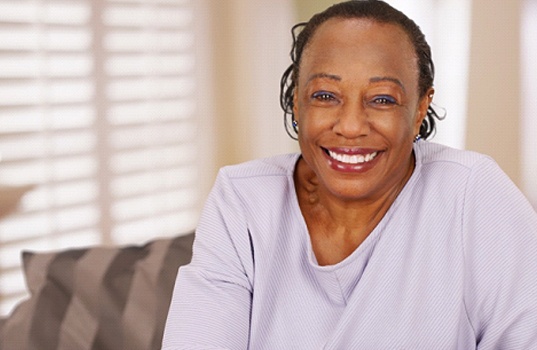 Dentures are an excellent option for those looking for a quick and easy solution for their moderate to severe tooth loss. To ensure you're a good candidate, we'll evaluate your oral health before fitting you with dentures. Once any issues like decayed teeth or gum disease have been treated, you'll be ready to start your journey towards your brand-new smile! If you're interested in implant dentures, you'll also need to have adequate jawbone density and good overall health.
What Are the Benefits of Dentures?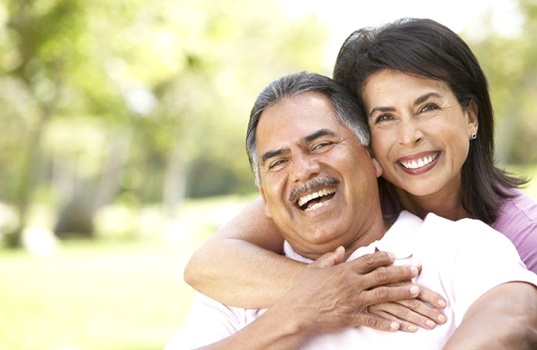 Dentures remain as one of the most popular methods of tooth replacement, and it's easy to see why! These classic restorations offer benefits like:
Easy, fast results that can last for many years to come.
Beautiful, lifelike appearance thanks to high-quality materials.
Restored ability to eat a nutritious, varied diet.
Filled out facial appearance and more youthful look.
Cost-effective solution for tooth loss.