Dental Crowns – St. Augustine, FL
Beautiful, Customized Dental Crowns to Restore Your Smile
At Salt Run Family Dentistry, we offer custom-crafted porcelain and ceramic dental crowns to help restore the function and feel of your smile without drawing attention to damaged teeth. Dental decay and trauma are common occurrences that can make your tooth vulnerable to infection or worse. Our dental crowns in St. Augustine are made to provide durable, long-lasting protection and strength so you can enjoy your natural smile for decades to come.
Why Choose Salt Run Family Dentistry For Dental Crowns?
One-Visit CEREC Dental Crowns
Natural-Looking Dental Materials
Stain-Resistant Dental Porcelain
What is a Dental Crown?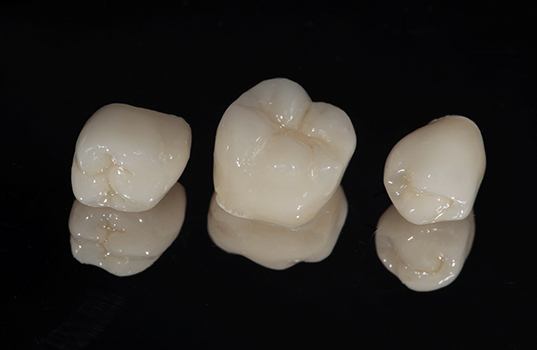 Dental crowns are cap-like structures that are customized to fit over the biting surface of a tooth to restore its size, shape, and strength. They can be made from a variety of materials, but many patients prefer to have them crafted from natural-looking dental porcelain or ceramic. After they're permanently cemented onto a prepared, damaged tooth, they can continue providing protection for years to come.
Why Do You Need a Dental Crown?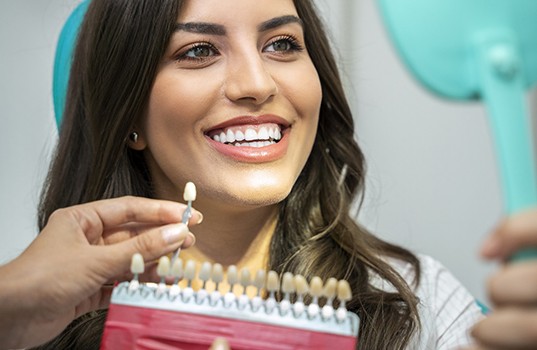 Many patients aren't aware of how versatile of a treatment dental crowns are. These restorations can help you continue using your natural tooth like you normally would and prevent the threat of serious oral health problems down the road. Here are some reasons why we may suggest getting a dental crown:
Large cavities that can't be repaired with a filling.
Broken or severely damaged tooth.
Weak teeth that are in danger of breaking.
Teeth that have received root canal therapy.
Severely misshapen or discolored teeth.
To replace a single tooth with a dental implant.
Securing a bridge in place.
What Are CEREC Same-Day Crowns?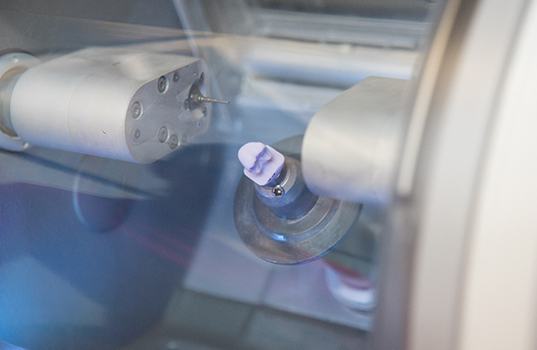 At Salt Run Family Dentistry, we also offer same-day CEREC dental crowns. For this process, we utilize an in-office milling machine as well as a special software that helps us design a precisely-fitted crown from a digital blueprint. Once the specifications of the crown have been established, the milling machine will carve your unique restoration from a block of stain-resistant and durable dental porcelain. In a single appointment, we'll be able to prepare your tooth and place your crown so you don't have to take multiple days off of work.
How Long Will Your Crown Last?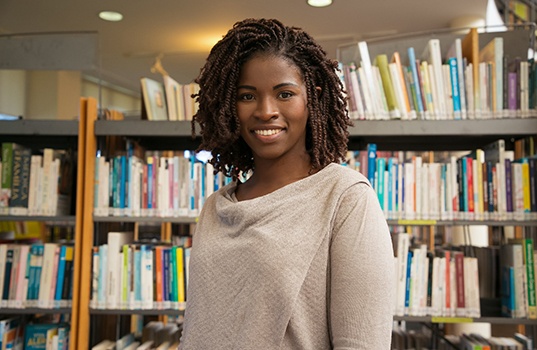 With daily maintenance, your dental crown can last for up to 15 years. Some care tips that we typically suggest to help extend the lifespan of your crown include:
Brush and floss every day.
Continue visiting our office for checkups and cleanings.
Avoid sticky, hard, and chewy foods.
Stop bad oral habits, like nail-biting and tobacco use.
Use a nightguard to protect your teeth from grinding.
If you have any other questions or concerns after your crown placement, don't hesitate to contact our office.
Dental Crown FAQs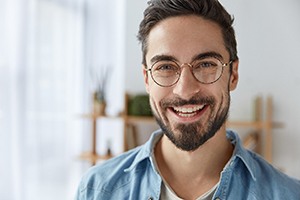 Dental crowns are one of the most versatile treatments for restoring the look and function of your pearly whites. For your convenience, we've gathered some of the most common questions we get about this popular restoration below. If you don't see the answers you're looking for, don't hesitate to call us and we'll be happy to help!
Will I Need a Temporary Dental Crown?
A temporary crown is a tooth-shaped cap that's designed to protect your tooth until your dentist receives your final crown. However, our CEREC same-day crowns eliminate this extra step! This modern method cuts down on time, hassle, and the need for a temporary restoration when it comes to repairing your smile. Instead of wearing a temporary crown for days or weeks until your final crown is created, you'll only need to wait a little while in our comfortable office until your beautiful, custom-made permanent crown is ready to be placed.
Does Getting a Dental Crown Hurt?
To make enough room for your new dental crown, a thin layer of enamel will need to be removed from your tooth. This is known as preparing your tooth, and it ensures the crown fits in naturally with the rest of your pearly whites and bonds well with your tooth structure. While enamel removal may sound daunting, we'll ensure you're as comfortable as possible by applying a local anesthetic to numb the area. It's natural to experience a slight amount of tooth sensitivity for a few days after your dental crown is placed, but that should wear off on its own relatively quickly.
Do Dental Crowns Protect Against Cavities?
Your dental crown is designed to protect the vulnerable tooth underneath from further damage and decay. However, a crowned tooth can still develop a cavity if you don't practice great oral hygiene. While cavity-causing plaque and bacteria will be unable to burn through the dental crown itself, they may slip underneath its edge if allowed to accumulate along your gumline. Since the tooth underneath has thinner enamel, its particularly susceptible to tooth decay. Thankfully, you can easily keep it safe by brushing your teeth for two minutes twice a day, flossing daily, and regularly rinsing with an antiseptic mouthwash.
Can Dental Crowns Fall Off?
Dental crowns are bonded into place with a durable dental cement. Typically, great oral hygiene will help you enjoy your dental crown for 15 years or more! However, it isn't indestructible. Accidents and bad habits can wear away at the dental cement or even damage the crown itself, causing it to fall off. If this happens, be sure to call us right away. We'll assess your situation over the phone and give you personalized first aid advice. Typically, we'll schedule your appointment for you to come in as soon as possible to keep the exposed tooth from breaking or decaying. Until you can reach our office, you may want to cover your tooth with dental wax or sugarless gum and avoid eating on that side of your mouth. Depending on the damage, we may be able to simply recement your crown or we may need to replace it with a CEREC same-day permanent crown.