Tooth Extractions – St. Augustine, FL
Careful, Gentle Tooth Removal
There are a number of reasons your Salt Run Family Dentistry dentist may offer to perform a tooth extraction. A simple extraction as part of our dental care treatments involves having your dentist remove the tooth without major surgery.
There are a number of situations in which simple tooth extractions in St. Augustine, TX can be helpful. Typically, it includes getting rid of pain or getting you ready for a restorative or cosmetic procedure.
Why Choose Salt Run Family Dentistry for Tooth Extractions?
Multiple Sedation Techniques
Caring Dentists
In-Office Implant Placement to Replace Teeth
Common Reasons for Tooth Extractions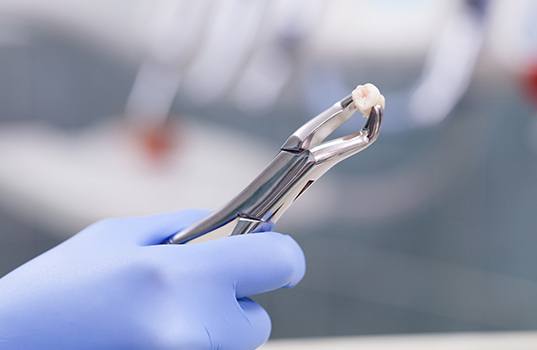 Common reasons for tooth extraction may include:
Loosened tooth root because of advanced periodontal disease
Baby teeth that are impeding adult teeth
Preparation for orthodontic treatment
Removal of a malformed or fractured tooth
Severe tooth decay
If you believe a tooth extraction may be necessary, make an appointment today to talk to our dentist about this common procedure.
Wisdom Teeth Removal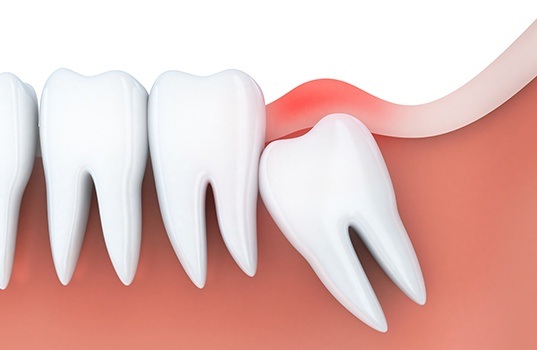 Have you had your wisdom teeth removed yet? If not, now may be a good time to schedule an appointment. Wisdom teeth (aptly named because they usually come in after childhood) are a potentially painful development. Unfortunately, this set of teeth can be damaging to the alignment of the rest of your teeth, if not removed. Typically, the earlier your dentist removes them, the better – it can prevent damage to neighboring healthy teeth, bone, gum tissue, and nerves and blood vessels.
This is why Salt Run Family Dentistry recommends having them removed before they have an opportunity to create dental problems and alignment issues.
Salt Run Family Dentistry also offers sedation techniques to help you relax through your wisdom teeth removal, as well as the careful, gentle hands of your experienced dental team. Contact our dental office today to schedule an appointment.